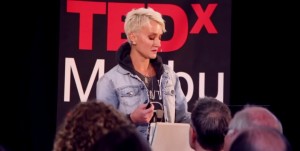 Born and raised in the beautiful Hawaiian islands, Keala is one of the best female surfers in the world and arguably the best female big wave surfer on the planet. Keala spent 11 years competing at the highest level on the ASP World Championship Tour finishing runner-up to the World Title in 2003 and throwing down history-making performances at some of the heaviest waves in the world.
Keala's notable wins include the WCT Women's event at Teahupoo four times. She became the first woman to tow into big Teahupoo in 2005. Keala won the first ever Women's Big Wave World Tour event at Nelscott Reef in 2010 and became the first woman to paddle surf Nelscott Reef. She won Best Overall in the inaugural WickrX Super Sessions event culminating at Maverick's in 2014.
Keala has won three XXL Big Wave Women's Overall Performance awards. She went on to shatter boundaries even further in July 2015 by towing into one of the biggest waves ever ridden at Teahupoo.  Keala made history that day and later by being nominated and then winning the 2016 Barrel of the Year Award at the XXL Big Wave Awards (an award only ever won by men in the past).
Keala has also worked as an actor on film and television. She is best known for playing herself alongside Kate Bosworth and Michelle Rodriguez in Universal Picture's "Blue Crush". She was also a season regular in the HBO TV drama series "John From Cincinnati" with an all-star cast including Ed O'Neill, Rebeca Dimorne, Luke Perry, Bruce Greenwood, Austin Nichols and Bryan Van Holt among others.
Keala also has a passion for music and has turned that into another side career as a DJ.
She has played internationally at events in France, Brazil, Spain, South Africa, Australia and the UK as well as in major U.S. cities, most notably opening for Snoop Dogg at the Sony PlayStation 14th Annual Gran Turismo Awards at Rain Nightclub in Las Vegas, NV. Keala's DJ style ranges from Tech House, Tribal House, Deep House, Hip-hop House, Mash-up, Remix, and Funky House.  Keala currently has a DJ residency at Yauatcha Waikiki and will headline at the Turtle Bay Resort New Years Eve Extravaganza.
Keala currently lives in Honolulu, Hawaii where she strives to be an outstanding positive role model for female empowerment and the LGBT community.